Dwarven Forge's Dreadhollow Forest was revealed this morning. I stopped by the booth to get these pictures – beautiful! (click on picture of higher resolution).
Close up of one of the 3 (4?) potential 6″x6″ floor pieces: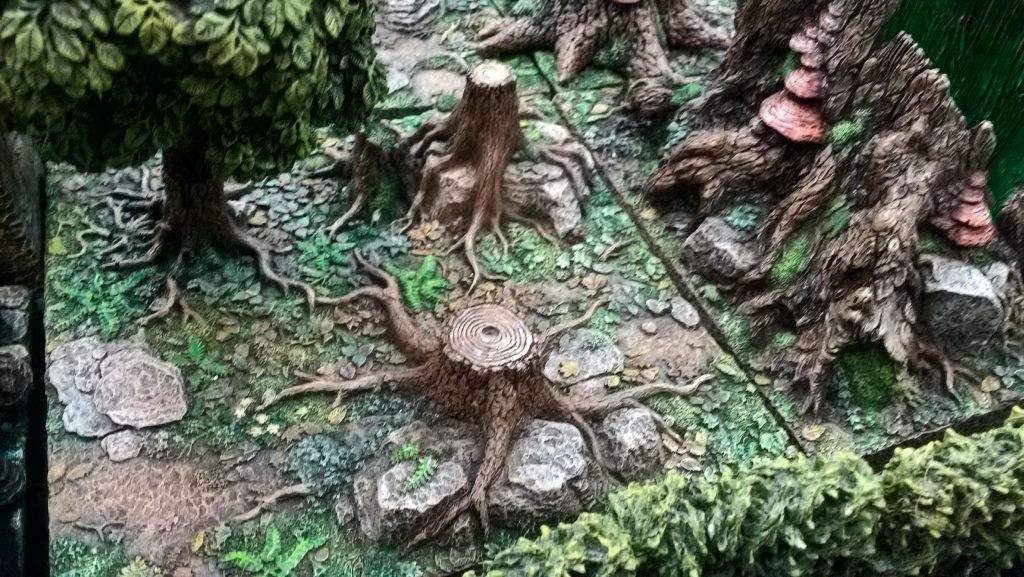 Close up of the large tree in the middle –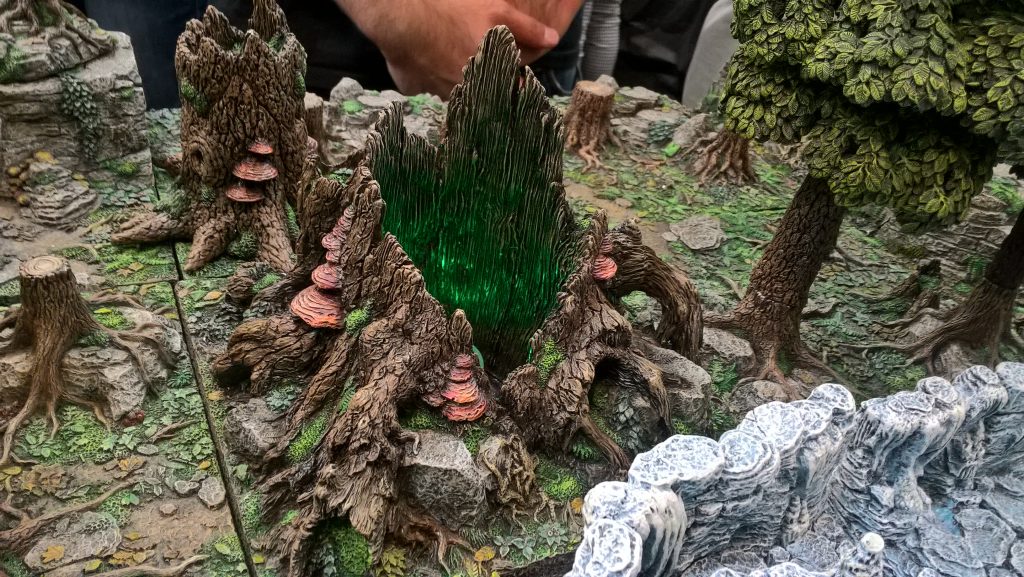 And it is hollow, perhaps a lair, or a tunnel to the underdark… or something even more sinister!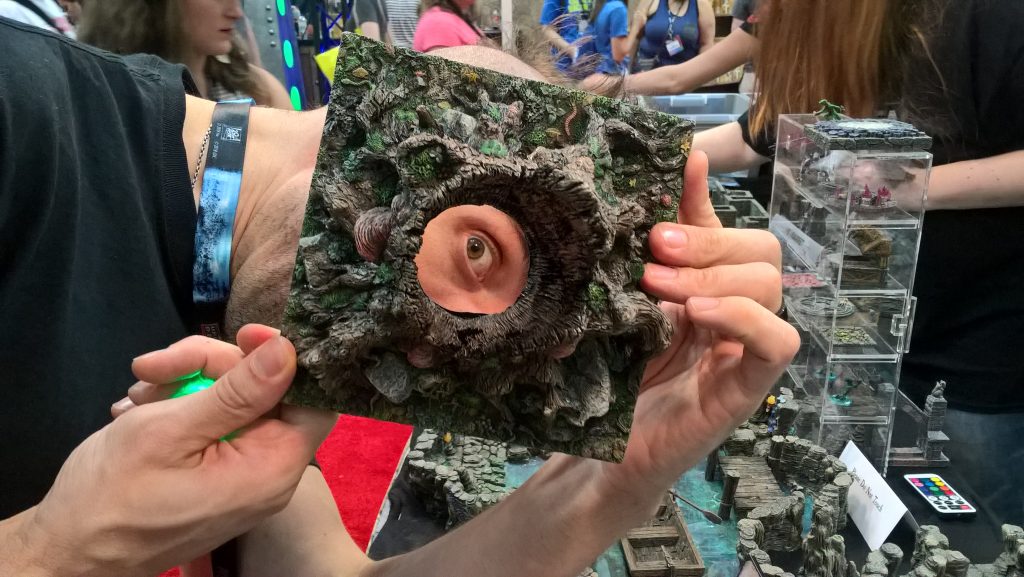 Ahh! It's Nate!
But he's kind enough to show off some more of the close-ups and details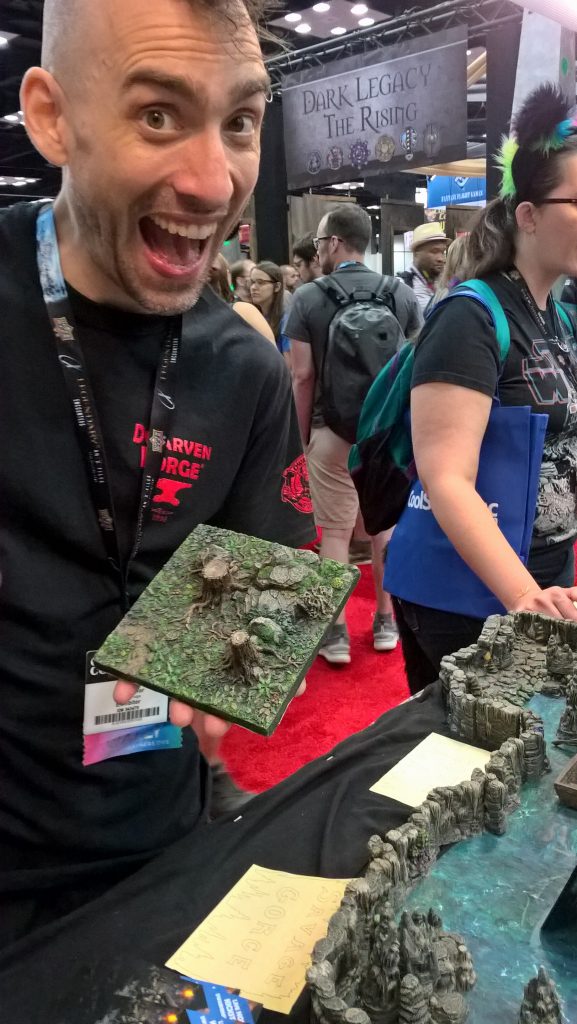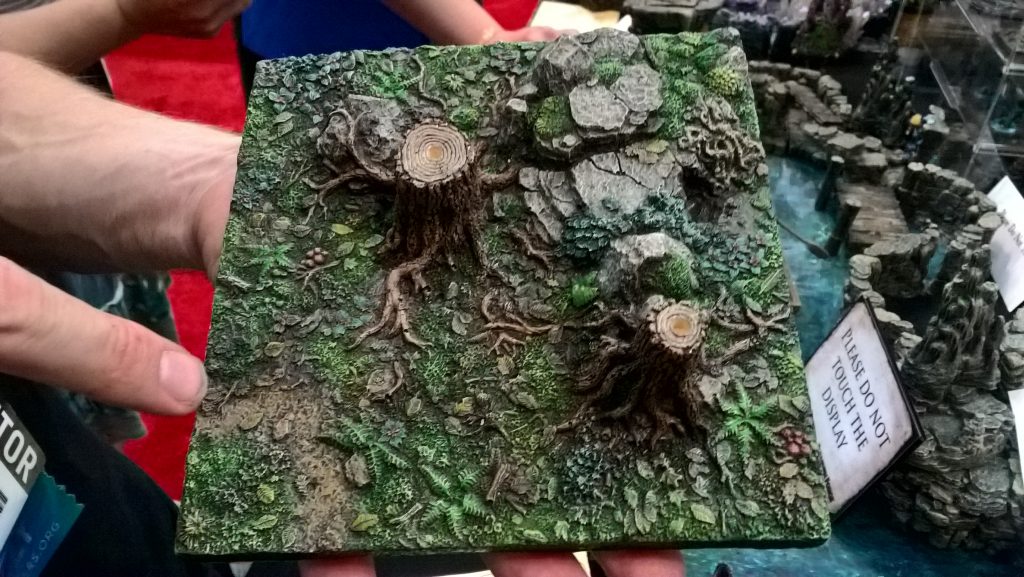 He showed off how the 6″x6″ transition piece to caves works – with a removable arch (next to a new caverns passage 45 degree bend)!
And another potential 6″ x 3″ "cliff" transition piece with some Erinthor mountains pieces.
The two transition pieces put together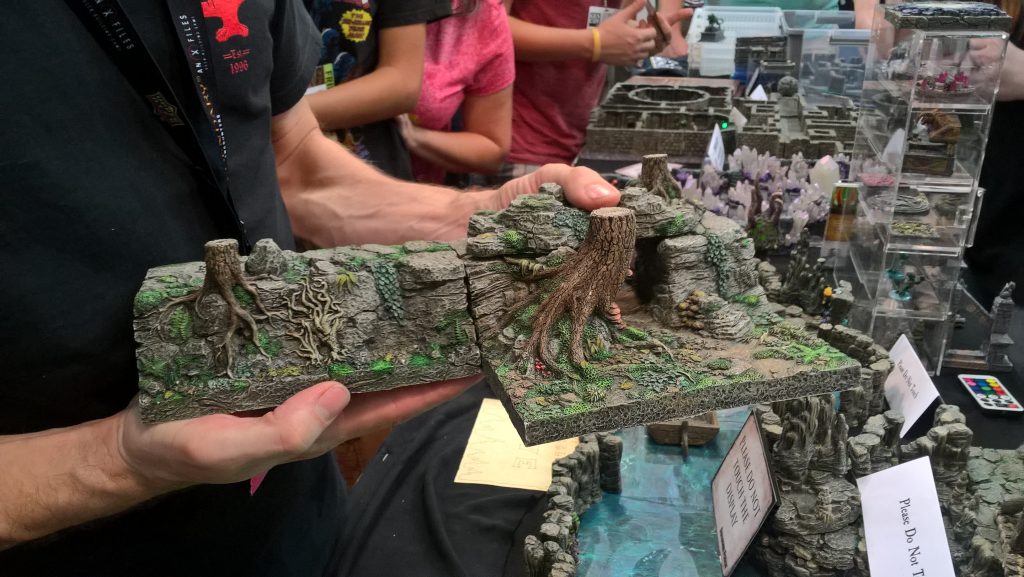 And finally, some of the freestanding hedge "walls" (atop a regular 2″ x 2″ cavern floor – for scale to a normal cave wall).  The paint job isn't finished on these yet.
Again, Nate wanted me to emphasize that the paint job on it is NOT FINISHED YET!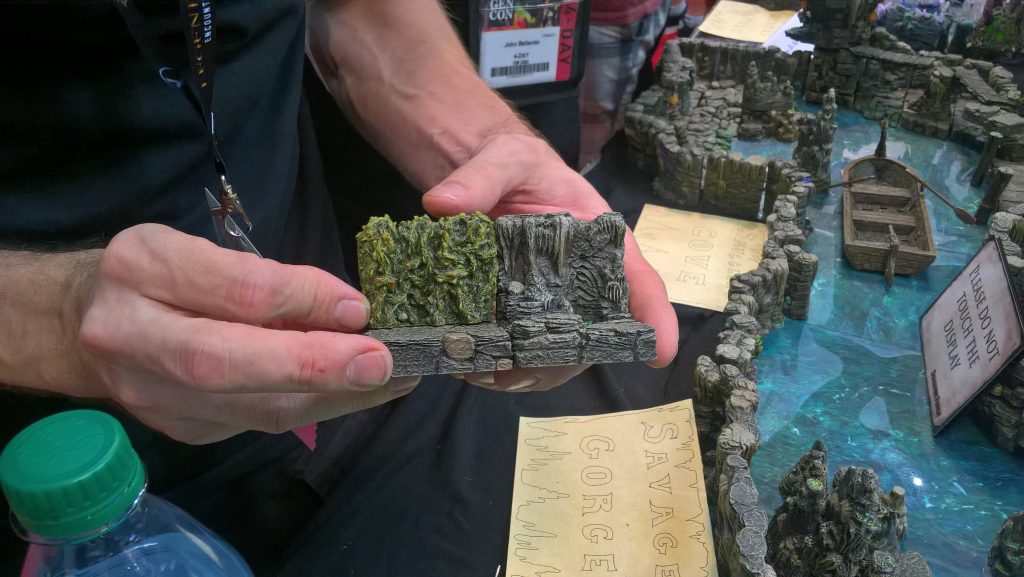 Ok, time for me to finally crash and get a good night of sleep!