Another repost with pictures… This was probably the biggest layout I had made up until that point. I had been collecting DF for a several years, but didn't really have chances to use it reguarly or often until then.
————————
[Originally posted on Dwarven Forge forums 2007 Dec 15. Game date 2007 Jan 27.]
More random pics from the days before that Star Wars game…
This was taken during a Living Greyhawk mod I was running
1) The two parts (i didn't have enough room to connect them): The abandoned mines the goblins were using as a hideout (in the background) which led to the underground pool slightly lower (in the foreground)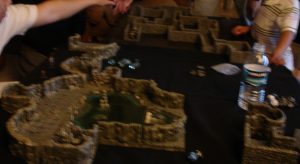 2) Even before entering into the mines, the PC's have discovered the goblins' penchant for traps…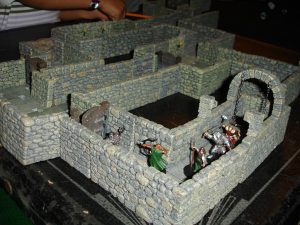 3) … especially for Stump, the dwarvedn rogue/fighter who manages to fail something like 15 Reflex saves in a row.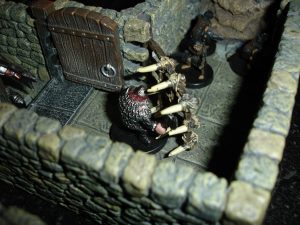 4) Fighting one of the goblin shaman's and his pet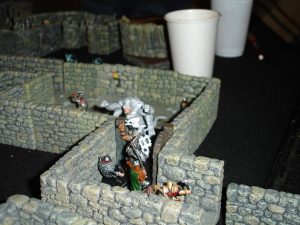 5&6) The pool room which even the goblins avoid…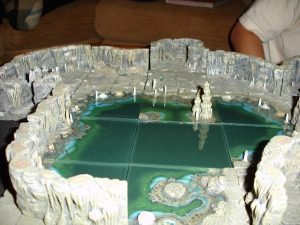 7) … because of the Otyugh that lives there!! (well… ok, so i didn't have to correct mini… 😎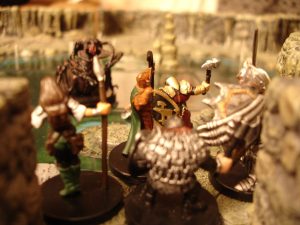 8) AJ having fun with the DF afterwards